Love in the Lead Service Dogs
Our Process
Love in the Lead Service Dogs
Our Process
The process to receive a fully trained service dog through our program takes about one year. It's takes time to acquire exceptional puppies, raise and train those dogs, and find suitable matches based on the dog's breed, size, and temperament.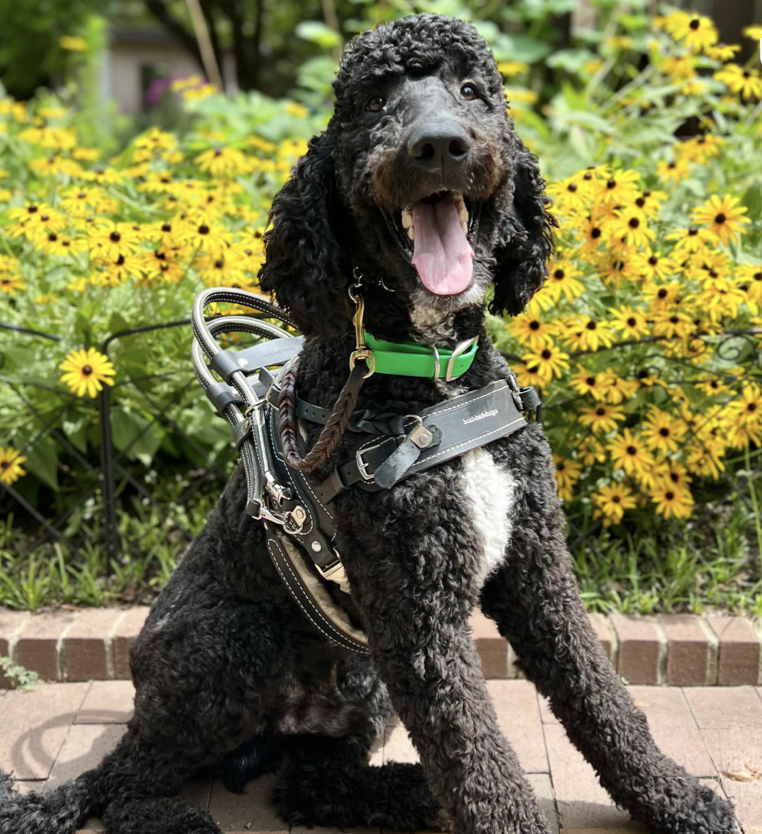 LET'S GET STARTED
How It Works
Step 1 - Initial Consultation
Step 2 - Phone Consultation
After we receive your application, we will schedule a phone consultation to discuss your application and our program in more detail.
We require a non-refundable deposit to be added to our waitlist to receive a fully-trained service dog. The deposit goes toward the total cost of a fully trained service dog.
The typical wait time to be matched with a dog is 8-10 months. A formal 'meet and greet' will be scheduled either in-person or virtually so that you are able to meet the dog before a formal match is made.
Once a formal match has been made, full ownership rights are transferred to you. The dog will remain in our care until it's old enough to start Phase 3: Task Training.
Step 6 - Phase 3: Task Training
The dog will remain in training with us for 3-4 months for task training and public access training. You will receive weekly email and photo updates during Phase 3 and monthly visitation can also be scheduled during this time.
Step 7 - Phase 4: Team Training
In the last training phase, a professional trainer delivers your new service dog to your home. They spend 5-6 days with you, covering dog care, obedience, task training, and public access, along with certification tests.
Step 8 - Follow-Up Support
We offer lifetime follow-up support for our service dog teams! We provide unlimited phone, email, virtual, and in-person support.
Apply for a Love In the Lead Service Dog
Find Your Service Dog