Over 20 Years of Experience
Industry Leading Program
with Licensed Professionals
Over 20 Years of Experience
Industry Leading Program
with Licensed Professionals
Love in the Lead provides professionally trained service dogs throughout the US and Canada. With over 20 years experience and qualified staff that have been licensed through accredited organizations, we provide the highest quality service that follows industry standards in the training, testing, and placement of our service dogs.
Owner & Training Manager, Rebecca Golian is a Licensed Professional Dog Trainer and Qualified Guide Dog Mobility Instructor with extensive experience evaluating, training, and placing service dogs all across the United States, Canada, and Europe. She is also the Founder and Executive Director of Healing Canines, a local non-profit that offers service dogs free of charge to residents of North and South Carolina.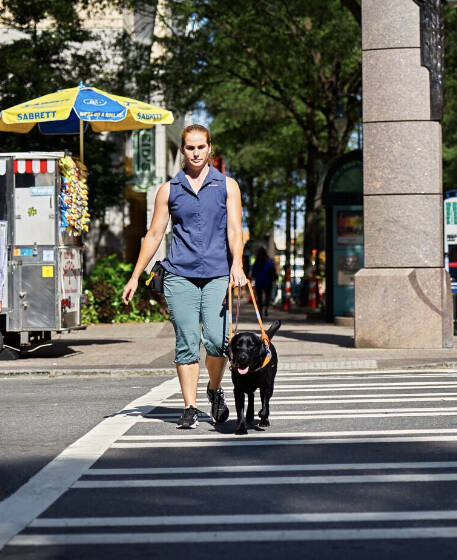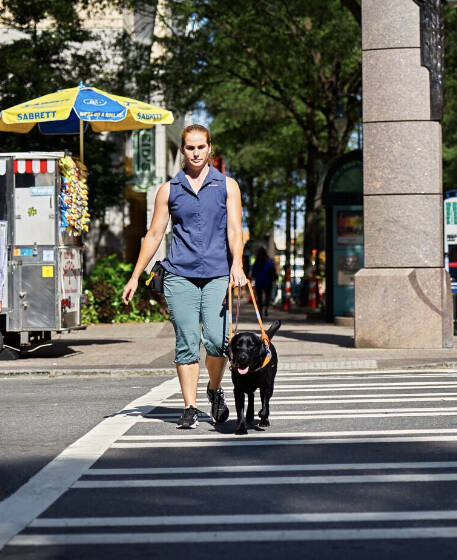 Qualified & Licensed Staff
Meet Our Trainers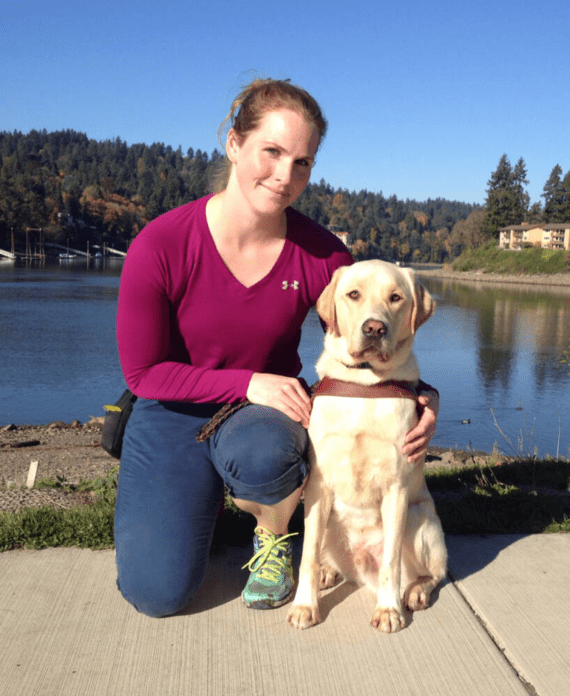 Consectetur adipiscing elit, sed do euism onsectetur adipiscing elit, sed.
Training Grounds
Our Facility
Training Grounds
Our Facility
Situated on almost 4 acres, our facility offers a peaceful and safe training environment. One of the unique aspects of our program is the environment that we provide the dogs during their training. Instead of a noisy and stressful kennel environment, the dogs stay in a quiet home environment. In addition to our main facility, we also have a 5,000 square foot indoor temperature controlled training center. When training off-property, our dogs are transported in temperament controlled vehicles equipped with 
Ruffland Kennels
 which are the safest travel crates available on the market.
Rebecca is one of the most talented trainers I've worked with. I've had 4 service dogs in my life, and my experience with Rebecca and Love in the Lead has been the absolute best! She did a wonderful job training my Standard Poodle and he is now able to help me with my mobility and independence. He retrieves items, helps provide balance support, helps me up stairs, and pushes a medical alert button if I fall and need help. Truly the best place to go if you need a service dog!
In 2020, I met Rebecca Golian from Love in the Lead Canine Training while she trained a dog at a mall. By May 2023, I got Wes, a Standard Poodle trained as a Mobility Service Dog. The entire process was seamless, with constant communication. Wes has immensely improved my life, aiding physically and supporting my mental health, given my Cerebral Palsy and Spina Bifida conditions. Post-certification, Wes's impeccable behavior in public spaces speaks to Rebecca's training quality. I highly recommend Love in the Lead for anyone considering a Service Dog. Immense gratitude to them!
Our daughter was diagnosed with epilepsy at 15 and needed a service dog. Finding a reliable agency was tough. We turned to Project2Heal, who connected us with Rebecca, a new local trainer. After discussing our needs, Rebecca selected a few dogs, and our daughter chose Gracie, a fox red lab. The training process took 9 months, with Rebecca guiding both Gracie and our daughter. She ensured Gracie got her CGC certifications and even helped integrate her into our daughter's school. Six months post-training, Rebecca remains a supportive resource. Thanks to her, Gracie has transformed our daughter's life.